ABOUT US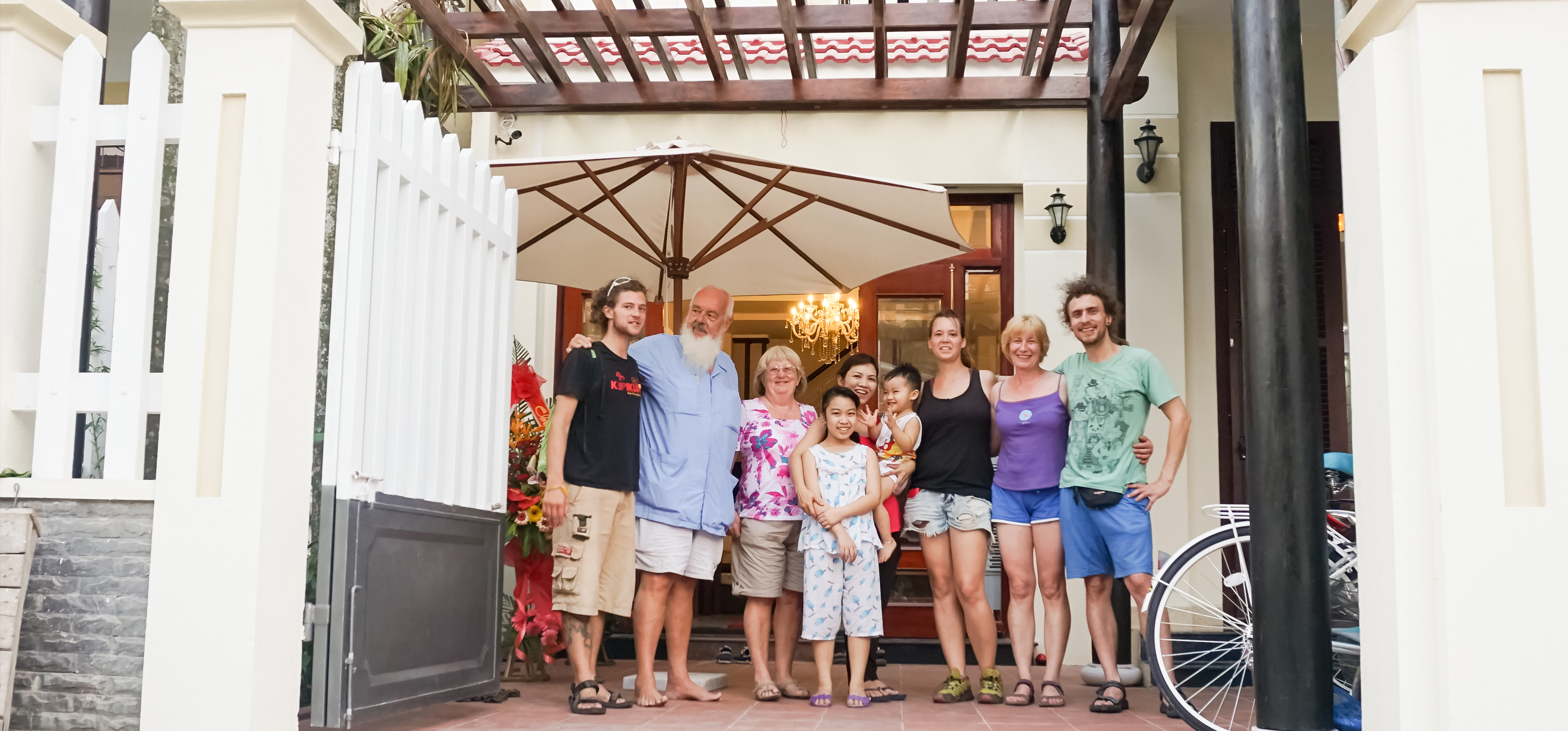 We are big family living here long time. With the idea to show the cultural for guests, we set up this property. During your staying here, you will have a chance to exchange with all member of the family, as short introduction below:
+ I'm Nhung ( Nick name: Emily), After 15 year-old worked for some place as general manager. Now, I established this homestay. I'm 38 year olds and also Manager of this homestay.
+ Mr Anh, a husband of Mrs Nhung. He working for government, and now 48 year olds.
+ My daughter is 11 year-olds, Her name is Carot, and my son is 2 year olds ,His name is Ken.
+ My uncle, Mr Chin, he had over few years worked for Phuoc An River Hotel as Security. Now, he works as freelance at local homes in Hoi An.
ABOUT PHOENIX HOMESTAY
Phoenix Home stay is situated in the beautiful World Heritage Site - Hoi An, the heart of the tropical centre in Vietnam where you could discover the charming culture of Hoi An villages and the beautiful landscape here, enjoy the sunshine on the beach and walking around Hoi An ancient town to see the old houses hundreds of year ago and floating lantern on Hoai river at night, a special highlight in Hoi An. From the moment you entering Phoenix Home stay you will be surprised and impressed by a fresh atmosphere surrounded Phoenix Home stay and a warm welcome by Owner here.
Phoenix Home stay is a new style of accommodation at the local house. Here, you will feel to be closely welcomed, friendly hosts. You will be living, experience the atmosphere of a Vietnamese original family, learn the daily activities of family and participate in traditional ceremonies of worship, lunar New Year, national holidays.
Make a Home stay booking now with Phoenix Home stay. We are waiting to show you the hospitality you deserve while offering state -of-the-art rooms that match the comfort and privacy of major hotels.
location